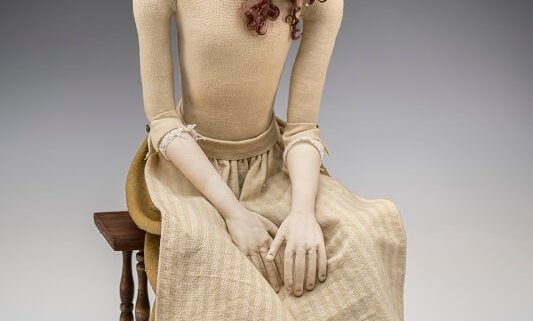 The goal of my work is to capture emotion, While the pieces are created from my story, I find they often remind people of their own.  A poem that I wrote a few years ago says it best:
 The Girls Within
You look right through us in the checkout line
Old women made invisible by thick waists, drooping breasts, sensible shoes.
"Do you have any coupons ma'am?"
But we have our secrets!
We are the girls who danced barefoot on the beach under the stars
Who outraged our mothers, had affairs, and swam with sharks.
Yes, we have our secrets!
And so we smile, standing in the checkout line, holding our coupons.
https://weavervilleartsafari.com/wp-content/uploads/2019/08/DSC5033-1.jpg
800
533
a.hord-heatherley
https://weavervilleartsafari.com/wp-content/uploads/2019/12/Art-Safari-logo.png
a.hord-heatherley
2017-08-16 16:02:18
2019-08-13 02:41:27
Ann Hord-Heatherley