Crucible Glassworks – Michael and Hilary Hatch
Glass, Mixed Media, Sculpture
Browse our gallery of hand crafted blown glass made onsite by Southern Highland Craft Guild Member Artist Michael Hatch. One of a kind Glass vases, Wall platters, bowls and Tumblers in an array of our signature colors, as well as Glass Bears , Sculptures and paperweights. Live Glass-blowing demonstrations on the hour both days during art Safari weekend.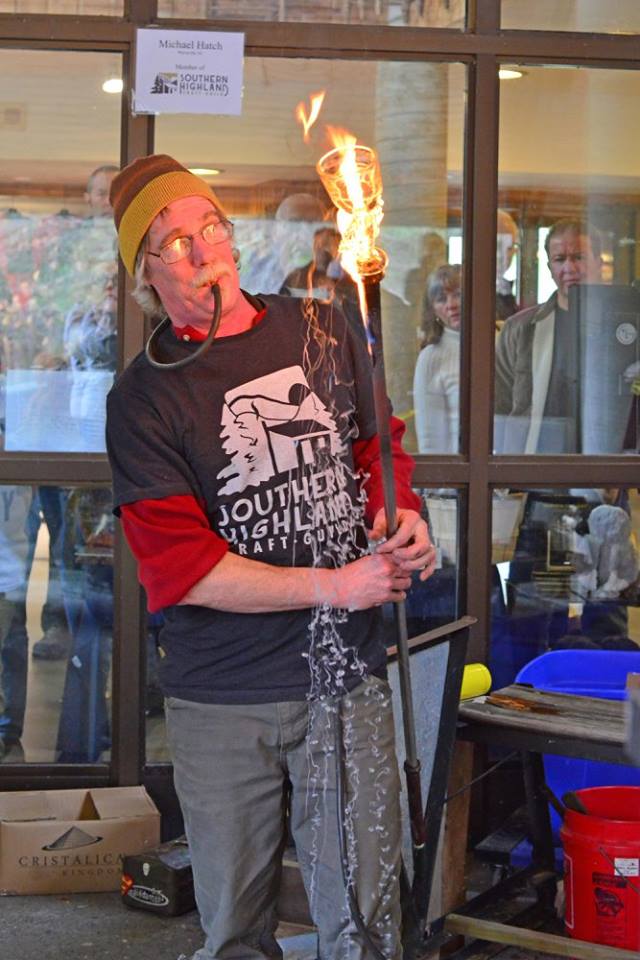 Looking forward to an exciting Spring Art safari as we will be joined by Illustrator Fian Arroyo, and Fine Furniture maker-Hayley Davison!! We will also be hosting a sample event from local Shanti Jun Elixirs on Saturday from 2-5pm. Come join the fun! Hot Glass-Blowing demos on the hour each day all weekend, and lots […]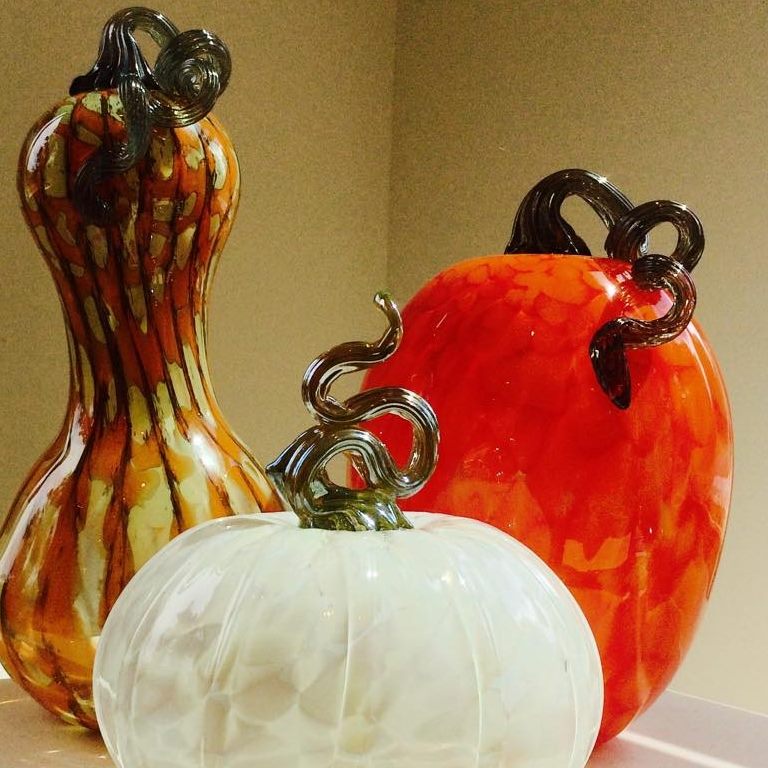 Fall Art Safari is always fun at Crucible Glassworks! A fresh harvest of Glass pumpkins and Glass gourds await visitors..as well as our Glass interpretations of the traditional NC Face jug..there is "someone for everyone"! Face jugs are named individually and are always a limited edition-one-of-a-kind… Glass demonstrations and cool guest Artists will help make […]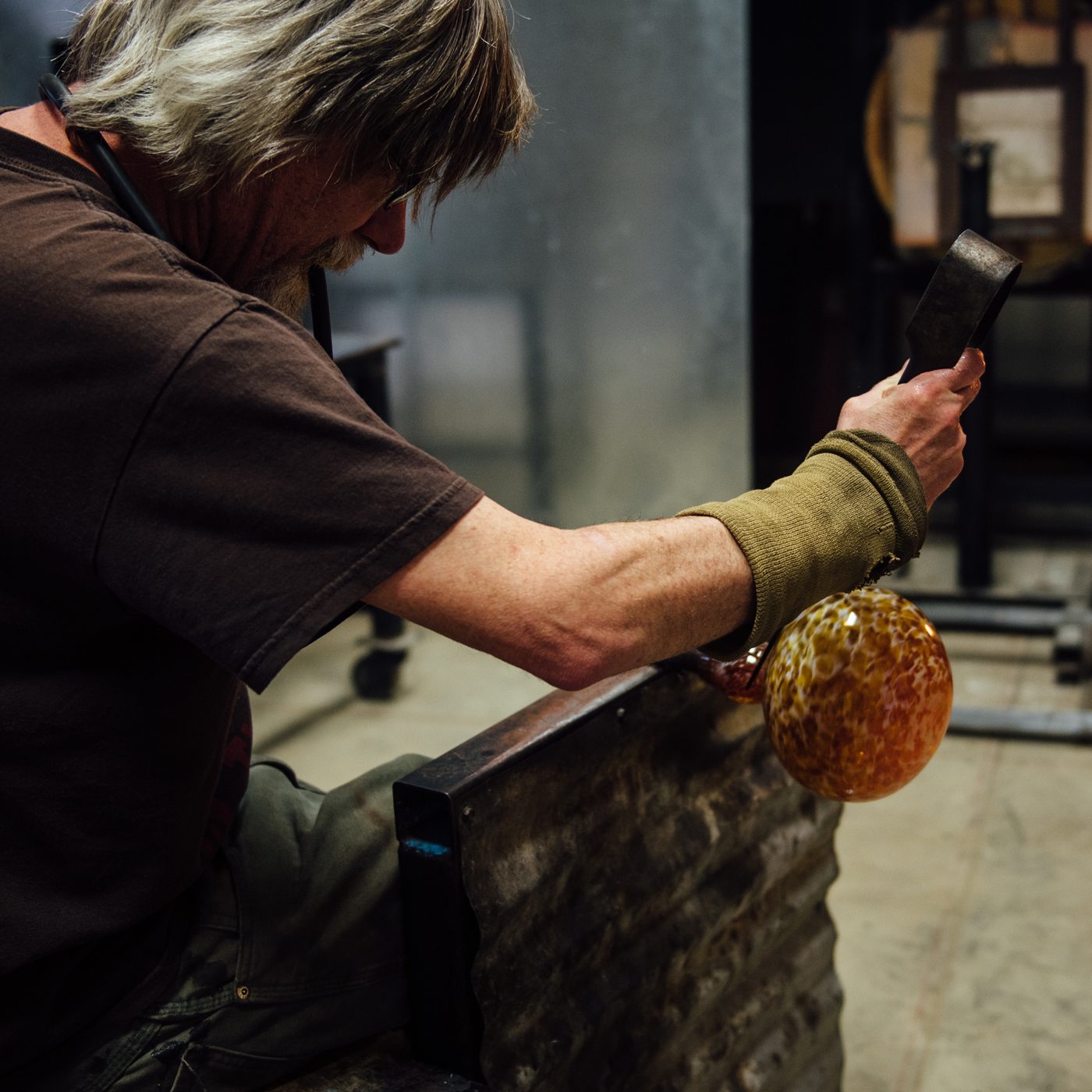 This Friday and Saturday hot glass demonstrations 10-4. Browse our gallery of sculptural and functional glass, while you watch owner/artist create new works before your eyes.