Tweet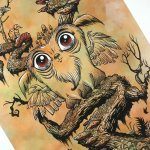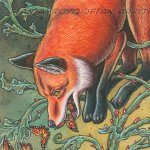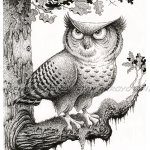 Fian Arroyo
Fian Arroyo has been creating award-winning illustrations and character designs for his clients, including many Fortune-500 companies, in the advertising, editorial, toy & game and publishing markets for over 20 years. Being primarily influenced by cartoons, comic books and fantasy art, Fian has always been on the quest to capture the essence of fun and a touch of the surreal in his artwork.

Fian's fantasy and pop-surreal watercolor artworks are available at Miya Gallery in Weaverville, NC, Woolworth Walk and Kress Emporium in Asheville, NC, and AT Hun Art Gallery in Savannah, Ga. Prints are also available in his shop at www.fian.com.

Visiting artist exhibiting at Eluvium Brewing.
11 Florida Avenue
Weaverville, NC 28787
305-790-6244
http://www.fian.com
fianzilla@gmail.com